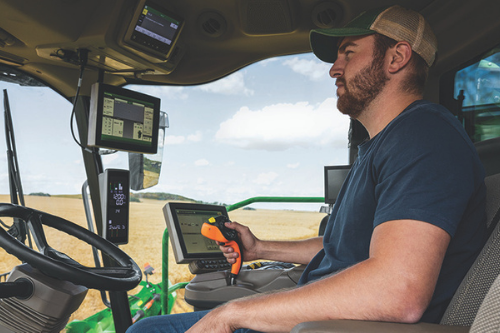 "We are excited about this new association with the John Deere Operations Center to provide world-class precision farming services so farmers can do what they do best: supply food, feed, fuel and fiber to a growing world population . "Said Mike Day, Head of RCIS for Zurich North America. "Since Precision ag continues to play an important role in the company, we will continue to develop innovations in this area in order to meet the evolving risk management requirements of our customers now and in the future."
The time it takes to report on acreage and harvested production is one of the biggest time investments in crop insurance. The information is made available to the US Department of Agriculture's Risk Management Agency, a requirement of the state crop insurance program. John Deere Operations Center software makes recording and reporting this information easier and more efficient.
The new connection is free for RCIS policyholders and enables farmers using the John Deere Operations Center to access, analyze, manage and share their completed sowing or harvesting data from their accounts. With farmers' permission, agents can push data directly into the RCIS FarmMaps mapping system to generate reports for signature, eliminating paperwork, travel and manual input, and the risk of human error.
Next read: Crop Insurance – All You Need To Know
"What used to be a timely, manual documentation and reporting process can now be done in less time and with greater precision and with equipment and tools that farmers and agents largely already have on site," said Nick Luett, RCIS Mapping Product Manager . "This is a game changer for everyone involved."
The connection also enables RCIS to use more precise Ag information in the claims process. Using the John Deere platform means farmers have easier access to harvest records, potentially saving application time.
"Digital technology is rapidly changing the way agriculture industries and the way RCIS agents and farmers work," said Day. "Precision ag is one such area that is driving this transformation forward and is investing heavily in Zurich and its crop insurance business."