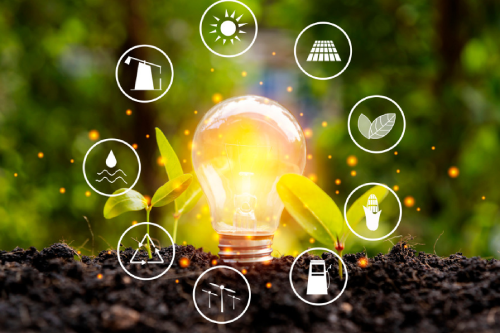 The review examined how the energy industry is addressing the need to meet climate change requirements and how climate change presents unique risks to the sector that must be effectively managed to maintain reliable supplies.
WTW also examined how the geopolitical power of the energy transition is influenced by the following factors:
Control of the "Green Earth" materials required for the energy transition;
Availability of renewable sources for electricity generation;
Ability to produce and export both electricity and new low-carbon industrial fuels such as hydrogen;
Innovation of new technologies, business models and industries as well as flexibility for the pace of the transformation, as it is unlikely to be linear.
In 2021, WTW estimates that global theoretical capacity has further shrunk to $ 3.25 billion, with the realistic level closer to $ 1.4 billion. The losses for 2020 were higher than the previous year, with two major power losses in 2021 totaling $ 450 million. However, the losses pale in comparison to the "catastrophic" period from 2015 to 2018.
The report indicates that rating increases for real estate programs are now averaging between 15-20%, depending on a variety of factors including risk profile, premium volume, risk diversification, damage balance and increasingly ESG criteria. This represents a slight calming of the tough market, but is still a long way from an actual trend reversal in the rating level.
"In these uncertain times, adapting to the new realities of the energy transition and moving to cleaner fossil fuels is critical to a sustainable future for the energy sector," said George Nassaouati, Head of Natural Resources Asia, WTW.
"Here in ASEAN, Indonesia, Vietnam, Thailand and Malaysia account for 80% of all coal needs in the region, and it is not easy to switch to renewable energy immediately and irreversibly. The region is also facing the challenge of supplying almost 45 million people who currently have no access to electricity with electricity. It is therefore crucial that the energy sector remains room to adapt and absorb new technologies such as hydrogen and biofuels, rather than facing a comprehensive task of stakeholders of renewable energy sources such as wind and solar energy. "
According to Nassaouati, electricity insurance capacity is shrinking in Asia. Although the rate of hardening has slowed, he believes the pressure to continue pushing the year-over-year increases is likely to persist for the foreseeable future.
"It is important for utilities to work closely with their risk advisors and use risk and analysis tools to manage their risk costs by purchasing the right limits and deductibles for their insurance programs," he said.