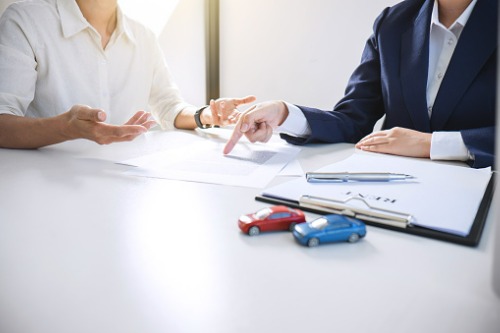 Despite efforts by the auto insurance industry to offer discounts during the pandemic, consumer satisfaction levels remained unchanged for 2021, a new study by JD Power found.
According to JD Power's 2021 US Auto Insurance Study, overall consumer satisfaction remains unchanged after four consecutive years of improvement through the auto insurance industry.
"What we're seeing in this year's study is a case of insurers who are successful in their policies but fail to communicate effectively with their customers," said Robert Lajdziak, senior consultant for Insurance Intelligence at JD Power.
The study found that customer satisfaction is still stagnating despite the auto insurance industry refunding premium discounts of over $ 18 billion in 2020.
"The refunds given to customers during the pandemic were sizeable, accounting for almost 7% of total industry premiums, but only half of customers were aware of this," said Lajdziak. "Worse still, when customers had to communicate with their insurers, either by phone, website or chat, many were less satisfied with the outcome than in the past."
The main findings of the report include:
On a 1,000-point scale, overall customer satisfaction with car insurers for 2021 is 835, unchanged from the previous year. JD Power stated that this is the first time since 2017 that auto insurance customer satisfaction has not improved compared to last year.
Although price is the lowest valuation factor in the study, it has improved the most year over year, the study says. However, this improvement is overshadowed by a significant decrease in satisfaction with the interaction.

Satisfaction with the supported online channel (e-mail and chat) fell by 12 points compared to the previous year. Declines were also noted in the contact center (-5), on the website (-3) and in the local agent (-1).

In March 2021, only 52% of auto insurance customers knew about their insurer's COVID-19 premium relief. The overall impression of the brand is significantly higher among customers who are aware of the relief measures, which is reflected in their willingness to extend their policy.
Thirty-four percent (34%) of auto insurance customers say they are willing to try usage-based insurance; 16% of customers say they are already using the technology, twice as many as five years ago.
Forty-five percent (45%) of auto insurance customers say they would change their policy if they could see savings of $ 200 or less. Of those who switched because of premium increases, 57% did so for increases of $ 200 or less.