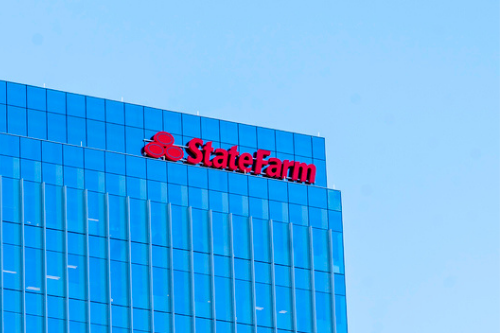 Tipsord's incentive was based "on our financial results, growth, customer loyalty and employee engagement for the three years leading up to the year or compensation," company spokeswoman Gina Morss-Fischer told The Pantagraph. "For the second year in a row, State Farm has seen impressive growth. The company continues to maintain the strong financial performance necessary to deliver on our promises to our customers, and our executive compensation package is designed to reward achievement of these growth targets. "
Last year, State Farm posted net income of $ 3.6 billion, a 34% decrease from net income of $ 5.6 billion in 2019. In 2018, State Farm achieved $ 8.8 billion, according to The Pantagraph Dollar.
However, the insurer's net worth has grown steadily over the past three years, from $ 100.9 billion in 2018 to $ 116.2 billion last year. The company said the surge in net wealth during last year's pandemic was driven by gains in the stock market.
Next read: State Farm and Ford cooperate to exchange data
Tipsord joined State Farm in 1988 as an assistant tax advisor. In 1998 he was appointed deputy treasurer. He was promoted to Vice President and Treasurer in 2001, Senior Vice President in 2002, Chief Financial Officer in 2004 and Chief Operating Officer in 2011.
His 2020 compensation is the highest compensation he has received since his appointment as President and CEO in 2015. That year, Tipsord earned $ 7,069,474.03, including a base salary of $ 1,324,076.94 and a bonus of $ 5,657,177.38 from The Pantagraph.
This year's $ 20.3 million payout puts Tipsord largely in line with its peers in the industry, The Pantagraph reported. Thomas Wilson, Chairman, President and CEO of Allstate raised $ 21,126,386 last year, while Travelers Chairman and CEO Alan Schnitzer raised $ 18,990,270 and Progressive President and CEO Susan Griffith Earned $ 15,220,523.