DAVON BENJAMIN 
One of the best defensive backs at the Rivals Camp on Sunday was Davon Benjamin, who was aggressive, active, competitive and hardly lost a rep. The 2026 prospect from Westlake Village (Calif.) Oaks Christian has a very bright future ahead of him because he also has tremendous instincts and just would not allow any receiver an inch to catch any passes.
*****
CALEB BEY JR.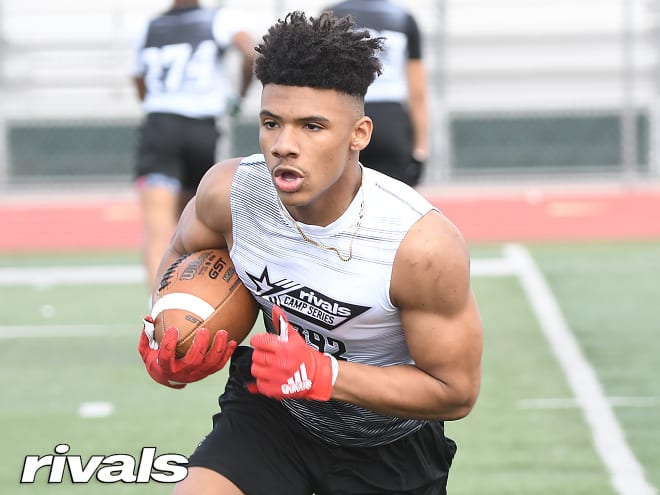 We already knew about Bey's reputation or we wouldn't have invited a 2027 prospect to a camp filled with Power Five players, but not only did he exceed expectations he was one of the best running backs at the event.
The 2027 recruit is smooth, sudden, competitive, physical and looks every bit like someone who is going to end up a national recruit in the coming years.
So far, Louisville and Maryland have offered him.
*****
TRESTIN CASTRO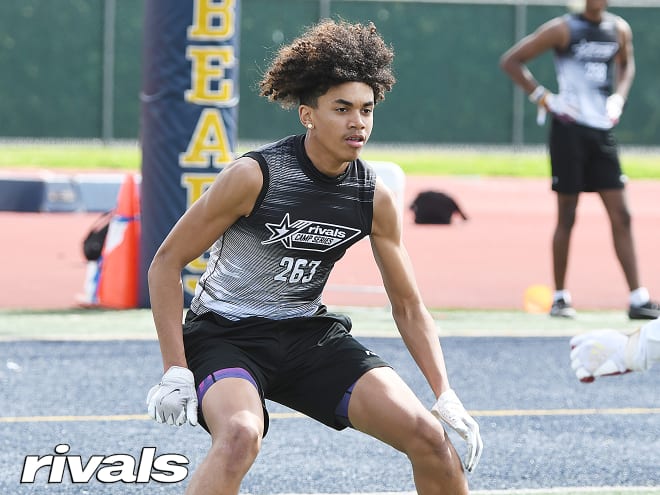 Arizona, Colorado, Washington and Washington State are the four Power Five programs that have already offered Castro, and those staffs deserve a lot of credit because the 2025 defensive back from Upland, Calif., can play.
Castro has impressive size, he's twitched up and moves well, and he looked as smooth as any defensive back during drills. As his recruitment continues, the Upland defensive back should only garner more attention.
*****
MATAI JEFFERSON
For some reason, Jefferson was wearing a defensive lineman's jersey, but he looked the part on the offensive line and that made him stand out even more. For a 2025 prospect, the Bellflower (Calif.) St. John Bosco prospect is massive and moves well for his size. He's aggressive, doesn't back down and has a big motor. Plus being at Bosco he's going to be coached up.
Texas and UNLV have offered.
*****
KING LARGE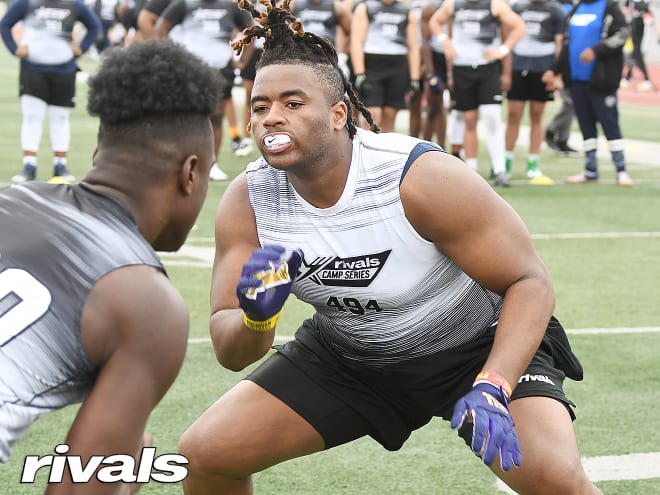 The Bellflower (Calif.) St. John Bosco offensive lineman has not exploded on the national scene yet, and he was a late addition to the Rivals Camp roster, but Large more than held his own against some talented and explosive defensive linemen.
With more exposure through the spring at Bosco, Large should see his recruitment take off as Northern Arizona, Oregon and UNLV have offered so far.
*****
ASHTIN KEKAHUNA-LOPES
A transfer from the Las Vegas area to Bellflower (Calif.) St. John Bosco, Lopes has one offer – from Hawaii – but it would not be shocking to see Pac-12 schools get involved soon. He can play safety or he can move down and play linebacker, but either way at 6-foot-4 and 225 pounds Lopes is going to find a way to get on the field and make an impact.
He looks great, moves well and has a competitive drive. Now Lopes just needs more exposure.
*****
JORDAN MALAU'ULU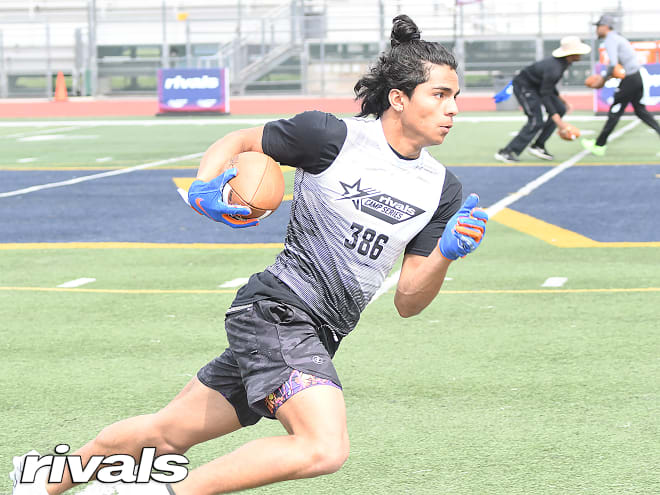 One of many talented receivers at Long Beach (Calif.) Poly, Malau'ulu had an exceptional day on Sunday and really proved he can play Power Five football. He would be a steal at the lower levels, and while he's not a physical freak of nature, Malau'ulu knows how to run routes, get open against anybody and catch everything.
Pitt, Fresno State and Weber State have offered so far, but if coaches are looking for a slot guy who can move the ball down the field, he's your guy.
*****
DANIEL MIELKE II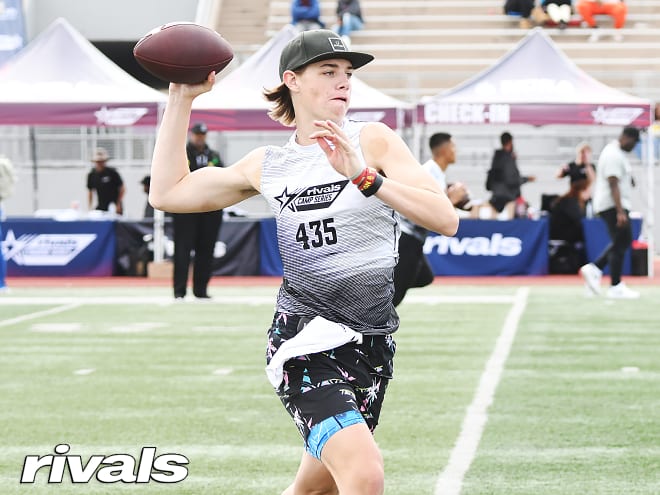 Mielke stood out during drills, warmups with the quarterbacks, one-on-ones … basically the whole camp. What's so shocking is that the new La Verne (Calif.) Bonita quarterback is a 2027 prospect, but he still he was one of the best players at his position. The ball popped off his hand and his accuracy was as good as any of the other top quarterbacks.
Arizona State, Georgia and others have offered, and Mielke is definitely a national-level recruit.
*****
SIONE MOTUAPUAKA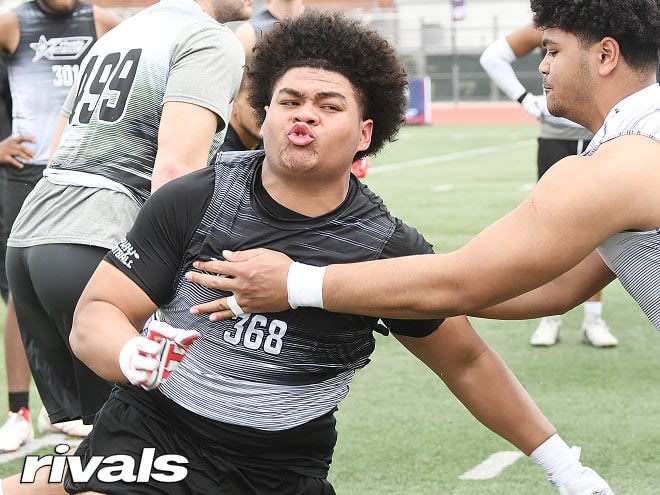 After seeing Motuapuaka dominate on Sunday, it's surprising to see only Utah, Hawaii, Idaho and UNLV have offered so far. The 2025 defensive tackle from Las Vegas Bishop Gorman is not the biggest defensive tackle out there but he's relentless, he plays with an endless motor, he has violent hands and won almost every rep. More Pac-12 schools will get involved soon – if they are smart.
*****
CHINEDU ONYEAGORO
Onyeagoro is still learning how to play as an edge rusher, but the 2025 prospect from Los Angeles King Drew has a wealth of athleticism that is rare, along with speed, a physical nature and he's twitched up so he can drop and play in space as well.
Only Colorado State and UNLV have offered so far but he's very impressive on the hoof and only starting to tap his potential on defense.
*****
VICTOR SANTINO 
Santino just finished his freshman season, but he has already landed offers from Arizona, Miami, Washington State and UNLV, and he could see more come his way soon. The 2026 running back is muscled up, looks great on the hoof and runs with determination and smoothness at the same time. It looks like he's gliding through the drills.
*****
CHAUNCEY SYLVESTER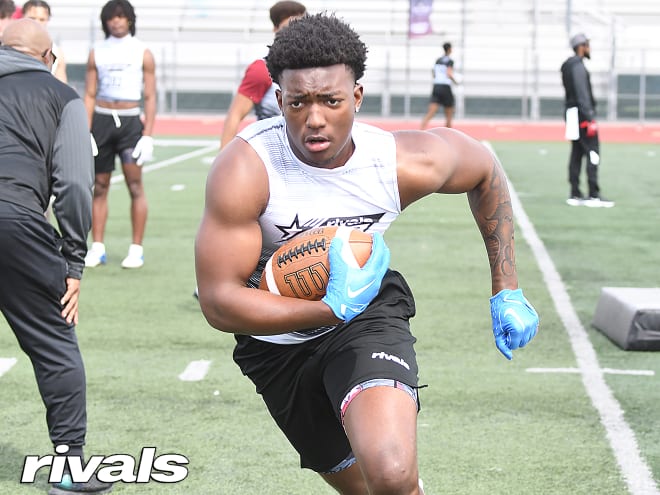 The Bellflower (Calif.) St. John Bosco backfield is loaded, and that's not going to change during Sylvester's time at the powerhouse program. But he shined on Sunday and proved he is worthy of even more carries. Sylvester is fast, moves well and has great feet and vision.
And while only Arizona and UNLV have offered so far, his skill should be highlighted next season and recruiting attention could come in.
*****
JEWELOUS WALLS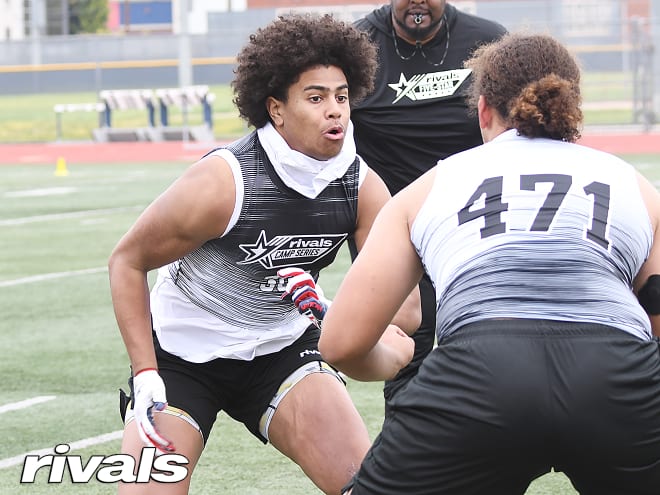 Arizona, Cal, Oregon, USC and others have already offered Walls, but not much was known about the 2025 defensive end from Pittsburg, Calif., prior to the camp. He played with some elite recruits this past season in Jaden Rashada, Rashid Williams and others, but Walls more than made his own name Sunday looking great in drills and then also delivering in one-on-ones.
*****
JETT WASHINGTON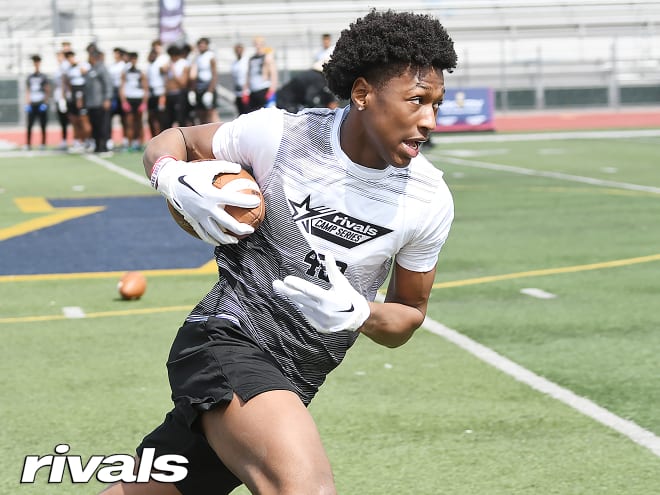 The 2026 receiver from Las Vegas Bishop Gorman could be one of the next big-time stars at the powerhouse program, and he certainly comes from good stock. Washington is a cousin of Kobe Bryant, and the 6-foot-2 receiver definitely has great athleticism and speed to stretch the field deep. He showed off great hands on some highlight-reel catches Sunday.
*****
DUVAY WILLIAMS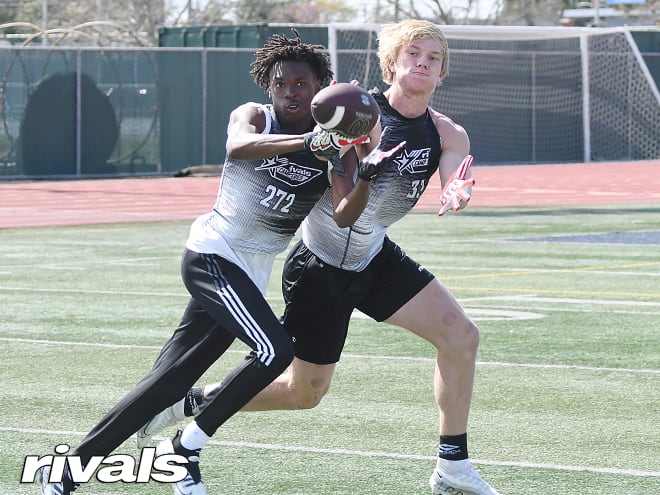 Even though Williams is in the 2027 class he took a back seat to nobody and didn't back down from a challenge. The Los Angeles-area standout played defensive back Sunday but he also stars at receiver and plays with confidence and toughness uncanny for someone so young.
Sometimes, Williams got a little handsy with the receivers, but that physical nature was impressive and he has a chance to be really special in the coming years.
*****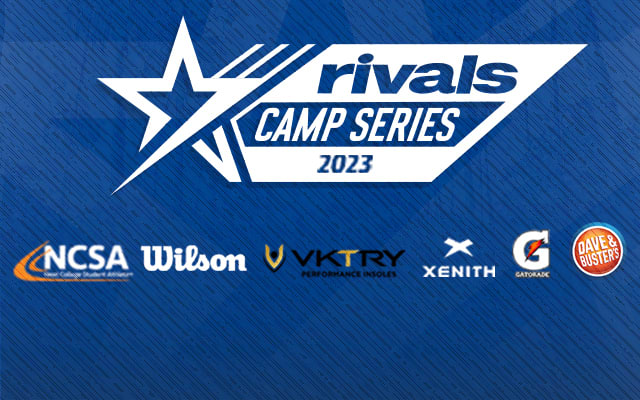 Source link

Adam Gorney, National Recruiting Director