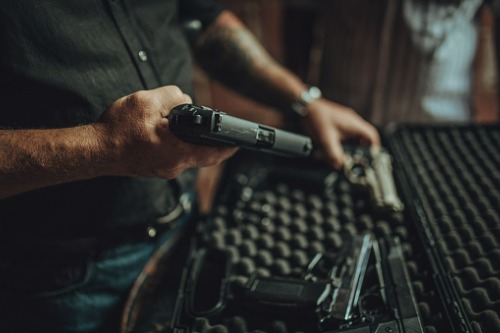 The Mayor of San Jose, California, has resubmitted its proposal to make gun owner insurance and annual gun fees compulsory.
During a recent memorial service for the victims of the Santa Clara Valley Transportation Authority (VTA) shooting on May 26, 2021, Mayor Sam Liccardo said he would push for laws he proposed to further regulate gun ownership.
"With the approval of the council, San Jose would be the first city in the United States to require every gun owner to have liability insurance for their firearms. Second, San Jose would be the first city in the US to charge gun owners a fee to reimburse taxpayers for the public cost of responding to gun violence, "Liccardo said.
Liccardo first suggested the idea of ​​making gun insurance compulsory after an earlier shooting incident in 2019 during the Gilroy Garlic Festival that killed three people. In comparison, the 2021 VTA shooting incident killed 10 people – including the shooter from self-inflicted shots – making it the deadliest mass shooting in the history of the San Francisco Bay Area.
The mayor assured that the insurance would cost "little to no additional costs" for several gun owners, as they would already take out it as part of their household insurance.
"And in this way we can ensure that the victims are compensated in the event of an insurance claim. And of course insurance will help us to make gun ownership safer, "said Liccardo.
KPIX 5 reported that in addition to the plan to make gun liability insurance compulsory, Liccardo is meeting with a team of experts to determine how much it would cost taxpayers to introduce an annual gun fee.
"We are aware of what the Second Amendment prescribes so that we will not charge fees so high that the property cannot afford them. We want a fee that reimburses taxpayers for everything from the emergency room to the police, "said the mayor.