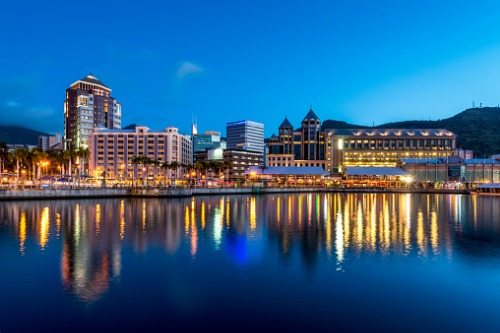 The international specialty reinsurance company MGA Rokstone, part of the Aventum Group, has announced that it has secured an insurance agent license from the Financial Services Commission (FSC) in Mauritius. The company is now authorized to write directly in Africa from its Mauritius office.
Rokstone will initially handle political violence and terrorism as well as real estate operations out of Mauritius and expects to offer lines of finance later in the year. Rokstone is one of the world's largest MGAs with offices in the US, UK, Europe, Asia, Africa and the Middle East. The company currently underwrites $ 500 million in gross written premiums in several specialty lines including shipping, terrorism and political violence, direct and facultative ownership, property contracts, construction and engineering, ocean freight and civil liability.
The Company's Political Violence and Terrorism Facility has an S&P rated A capacity by Lloyd's Syndicates with a capacity of $ 100 million per risk. The cover reflects current and emerging terrorist threats, with an emphasis on crisis management, victim support and rehabilitation.
"We are delighted that our Mauritius office has now officially opened," said Vinaye Seebaluck, Director and Head of Underwriting. "We are expanding the Group's geographic presence and diversifying its range of specialty products. Since we are firmly anchored in the ground in the region, we can offer our customers fast, responsive on-site service and unbeatable coverage. We have strong growth targets in the region and expect to underwrite $ 8 million in premiums by the end of the year.
"Having a local license in Mauritius saves our brokers valuable time in Africa as they don't have to go through a Lloyd's broker and wait for the risk to be passed on in the market," said Seebaluck. "With our extensive capacity of $ 100 million per terrorism and political violence risk, we are here to offer our producers a one-stop shop.
"Our expertise, use of technology and approach to underwriting also enable us to offer broader, more relevant coverage that is cheaper and faster to cover than elsewhere. We are pleased to secure a strong capacity for the product – proof of the confidence that freight forwarders have in our expertise and our knowledge of this market. "
Next read: Rokstone opens global ocean freight facility
The Mauritius office is led by Seebaluck and Avinash Seebhujun, Executive Director and Head of Compliance. Seebaluck has over 18 years of reinsurance experience, managing specialty risk and political violence portfolios for several large local companies including Jubilee Insurance (Mauritius), AXA Africa Specialty Risks and Swan Insurance. Avinash has over 12 years of legal and compliance experience in a variety of sectors including reinsurance, banking, leasing and financial services.
Rokstone is currently actively recruiting to add more specialized underwriters to the Mauritius team.