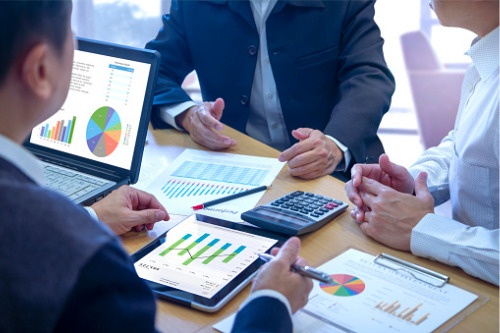 Progressive Corporation posted a 56% year-over-year decline in net income for the second quarter (Q2) of 2021, despite double-digit growth in both net premiums written and net earned in the three months ended June 30.
Progressive total net income of $ 790.1 million for the quarter versus $ 1,790.4 million for the second quarter of 2020. Net written premiums increased 13% from $ 10,140 million to $ 11,480.3 million and net earned premiums increased 14% from $ 9,648.6 million to $ 10,982.3 million. The insurer's combined ratio also suffered a slump in the second quarter, falling by 8.8 points to 96.5% compared to 87.7% in the same period of the previous year.
Read on: Progressive Insurance in the massive hiring frenzy
For the month of June 2021, Progressive reported total net income of $ 132.8 million, down 72% from the $ 470.9 million in June 2020. Net written premiums in June were $ 3,627.3 million, up 13% from June 2020, and net premiums earned $ 3,459.9 million, up 14%. In June 2021, the insurer's combined ratio suffered a drop of 13.6 points and reached 100.5%, compared with 86.0% in June last year.
Progressive offers insurance for personal and commercial cars and trucks, motorcycles, boats, RVs and homes. It is the third largest auto insurer in the country, a leading seller of motorcycle and commercial auto insurance, and one of the top 15 homeowner insurance carriers.
In the three months ended June 30, 2021, Progressive's personal car accident incidence increased 47% on a calendar year basis and 8% increased in severity compared to the same period last year, excluding fully comprehensive insurance.
Despite some challenging months, Progressive confirms: "In line with our financial goals, we are taking measures to support our long-term goal of achieving a combined ratio of 96% or better in the calendar year."