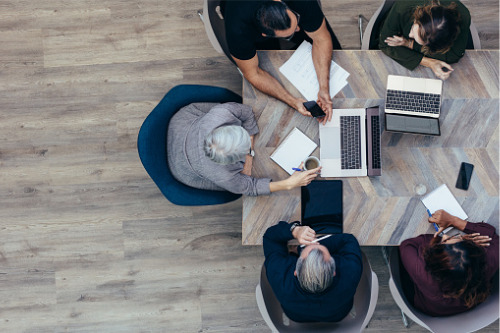 Alyssa Delaney, director of marketing and communications for Agency Network Exchange (ANE) in Monmouth Junction, NJ, was elected president. Meanwhile, Peter Leone, Senior Underwriter – Professional Risk at Hiscox in New York City, was elected first Vice President and Timothy Latimer of The Barclay Group in Riverton, NJ, was elected second Vice President.
Other elected officers include Michael DeStasio of N2G Worldwide in Jersey City, NJ as treasurer and Josh McManigal of LG Insurance Agency in Long Branch, NJ as secretary. Meanwhile, Logan True will serve as the immediate past president of True & Associates of Westfield, NJ.
In addition, the following individuals will serve as directors with a term expiring in 2022: Michael DeStasio of N2G Worldwide in Jersey City, NJ, Amanda Gallo of Otterstedt Insurance Agency in Englewood Cliffs, NJ, Christopher Gonzalez of Gonzalez Insurance Agency in North Bergen, NJ, Peter Leone from HISCOX in New York, NY and Logan True from True & Associates in Westfield, NJ
NJYIP is an organization dedicated to the professional and personal development of newcomers to the New Jersey insurance industry and is a subsidiary of Professional Insurance Agents of New Jersey.