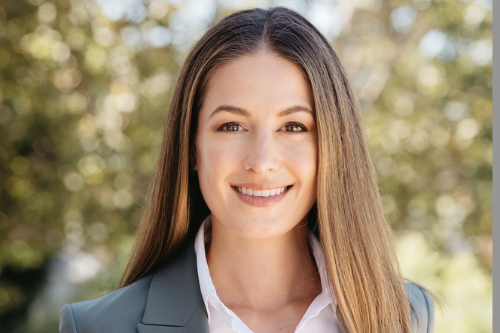 San Francisco-based brokerage firm Newfront announced the appointment of Michelle Landver as its principal and commercial insurance broker.
Landver (pictured) joins Newfront from Marsh & McLennan where she worked as a broker and client manager. Before that, she also worked as a broker for a private auto and home insurance agency founded by her grandfather.
"We are thrilled to have a director the size of Ms. Landver on our team," said Raphael Parker, Newfront's chief growth officer. "She brings a tremendous amount of expertise, excellent leadership skills and a successful background in building effective risk management programs for clients to Newfront. Ms. Landver deeply shares our belief that our industry can deliver far greater value to its customers and shares our enthusiasm for the way Newfront uses technology to drive a better customer experience. "
Next read: Newfront brings in construction experts
"Delivering value and results to my clients has motivated my 11 year career as a commercial insurance broker," said Landver. "Newfront is driving the next generation of innovation and enhancing the customer experience through proprietary technology and customer data access. The future we're building at Newfront and our customer focus are reasons I'm excited to join. "
Landver is based in the greater Los Angeles area and will serve customers across California.
Newfront serves customers in the US and around the world. It has more than 600 employees in offices in California, Washington, Illinois, and New York.