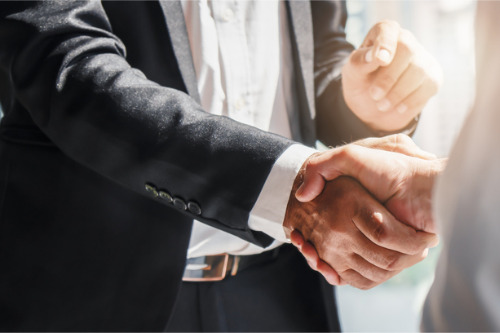 The Chairman of the NAMIC Board of Directors and CEO of Merchants Mutual, Bob Zak, described Alldredge as "the absolutely right choice at the right time to lead the association into the future". He said, "With his extensive knowledge of the organization, deep advocacy experience and strong relationship with its members, there is great confidence in his future leadership of NAMIC as President and CEO. We believe that Neil's strategic thinking, management skills and vision of how the association should develop in these challenging times will enable NAMIC to continue to grow and prosper. "
Prior to assuming corporate affairs in 2017, Alldredge led NAMIC's state law, regulation and international advocacy for 17 years. During that time, he represented the association's members at the National Association of the Insurance Commissioners, the National Conference of Insurance Legislators, and the International Association of Insurance Supervisors, and he testified regularly in parliaments across the country.
"Neil's deep understanding of insurance issues at all levels combined with his knowledge of the association make him uniquely qualified to lead NAMIC," added Zak. "I am confident that the membership is in good hands under his leadership and I look forward to working with Neil along with the rest of the NAMIC Board of Directors."
Alldredge thanked Chamness for being "both a friend and a mentor," and said he couldn't wait to build on the outgoing executive's success. He wished Chamness "all the best in his well-deserved, albeit somewhat delayed, retirement", alluding to the fact that the CEO delayed his departure by a year at the age of 18 because of the COVID-19 pandemic.
"NAMIC is a great organization full of talented people serving a noble industry and it is the honor of your life to have the opportunity to lead this organization," he said. "My vision is to use our strengths, be innovative and serve the mutual interests of the property / casualty insurance industry. I really can't wait to get started. "