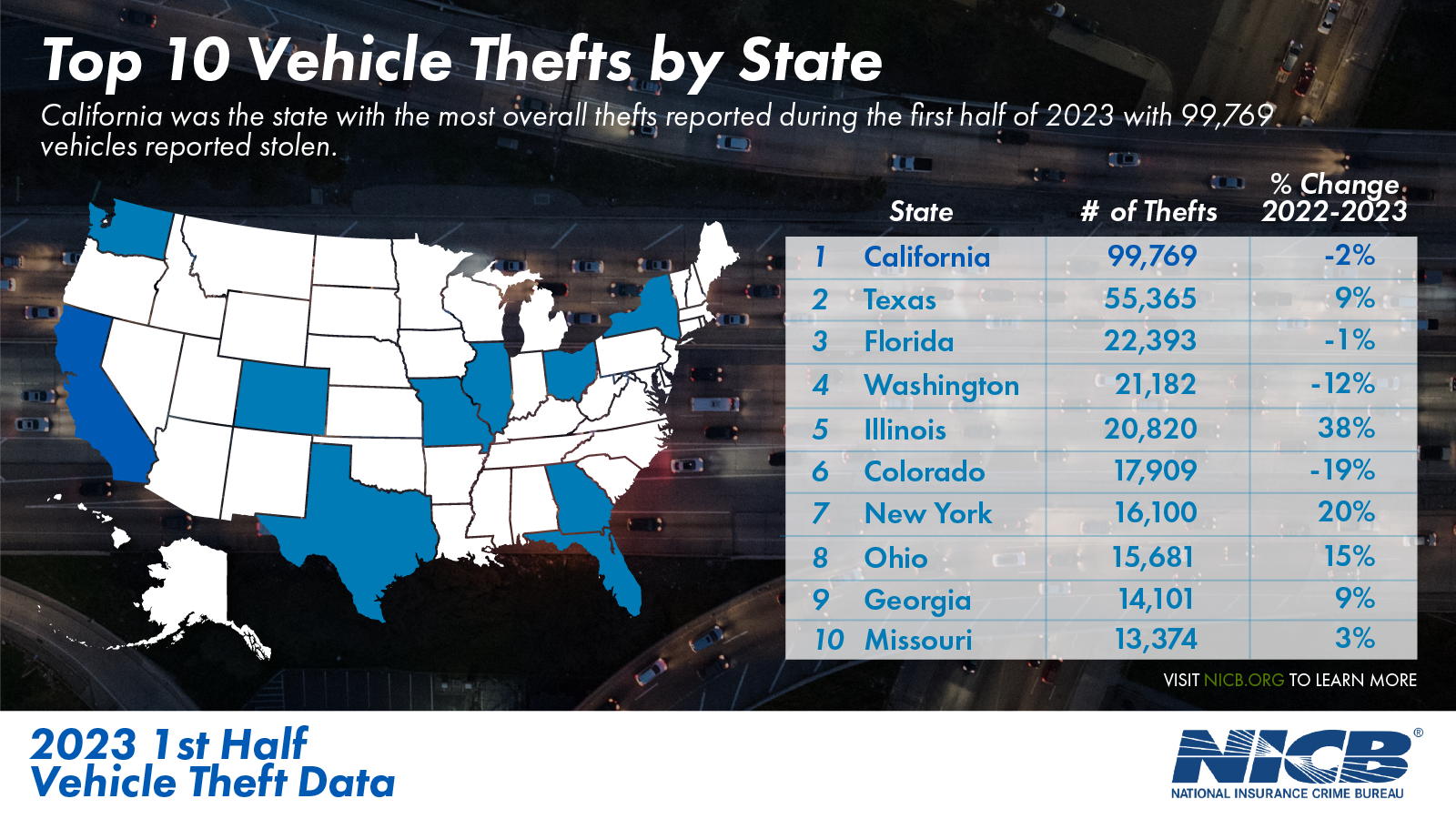 Vehicle thefts nearing record levels – report | Insurance Business America
Motor & Fleet

Vehicle thefts nearing record levels – report
Which states have the highest rate of thefts?
Motor & Fleet
By
Mika Pangilinan
Vehicle thefts in the US are on the rise and nearing record levels, a new report from the National Insurance Crime Bureau (NICB) has shown.
Analysis by the organization found that nearly 500,000 vehicles were reported stolen in the country during the first half of the year, up 2% from the same period in 2022.
Illinois experienced the most substantial increase among any state, with vehicle thefts increasing by 38%. New York came in second with a 20% increase, followed by Ohio with a 15% hike.
Vehicle thefts also increased in Texas (9%), Georgia (9%), and Missouri (3%), according to the report.  
And while the number of cases decreased in Florida (-1%), California (-2%), Washington (-12%) and Colorado (-19%), they were still among the list of 10 states with the highest rate of thefts.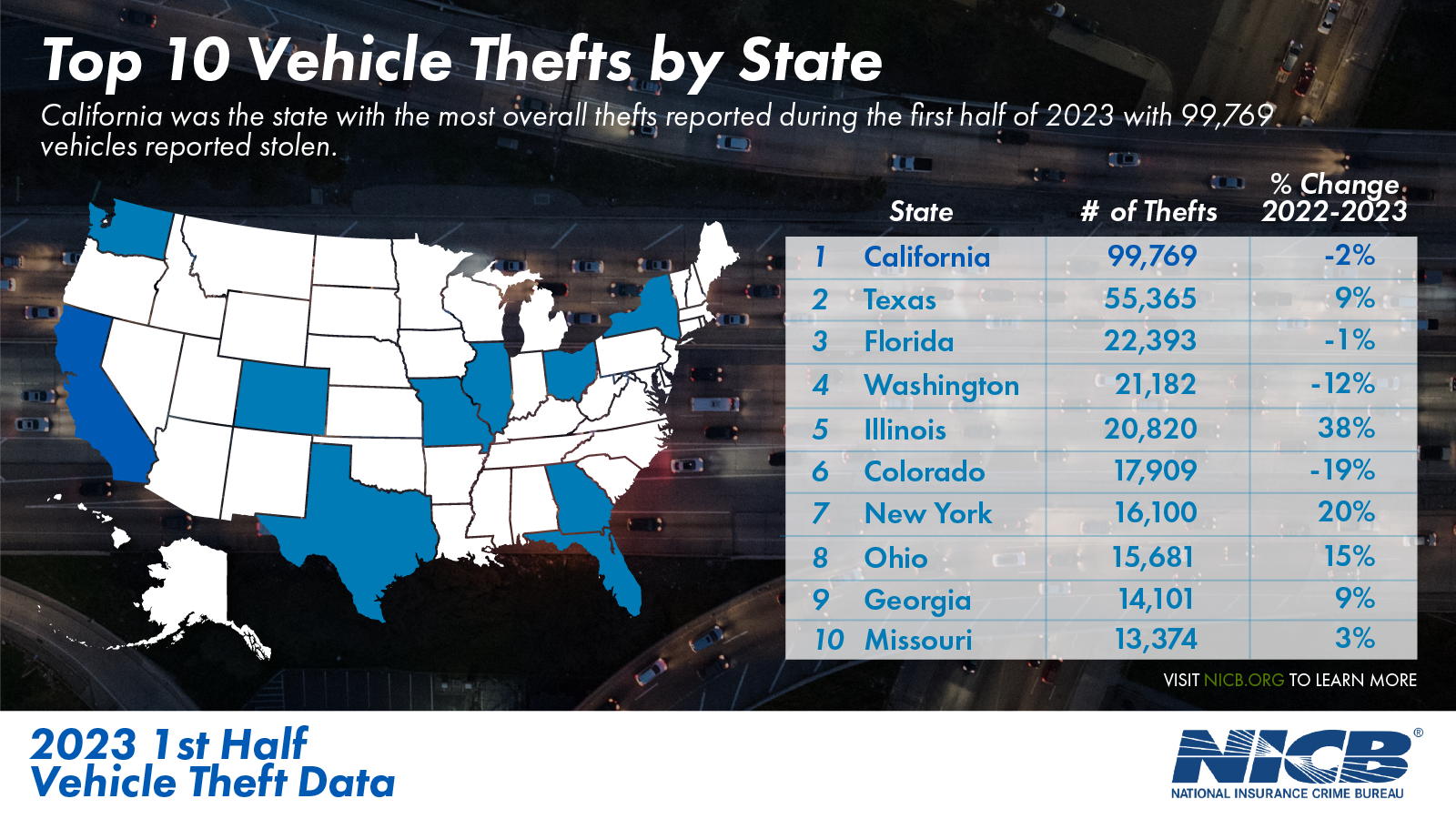 "Vehicle thefts increased to near-record highs in the United States last year, and unfortunately, current trends indicate total thefts this year may surpass 2022," said NICB president and CEO David J. Glawe in a news release.  "With little deterrent to stop these criminal actors, law enforcement agencies and communities will continue to suffer."
NICB's report additionally revealed that vehicle thefts averaged more than 80,000 cases between January and July 2023. The peak occurred in May, with 87,993 vehicles reported stolen to law enforcement.
Commenting on these findings, Glawe urged individuals to take proactive measures to safeguard their vehicles.
"The good news is there are several proactive and commonsense steps consumers can take to help deter vehicle theft, including the most important, which is to never leave your keys or key fob in the car," he said. "Always lock the doors and roll up your windows and never leave valuables in plain sight; instead place them in your trunk or out of sight."
The NICB report is based on data from the National Crime Information Center (NCIC). Its release coincides with National Crime Prevention Month.
What are your thoughts on this story? Feel free to comment below.
Related Stories
Keep up with the latest news and events
Join our mailing list, it's free!