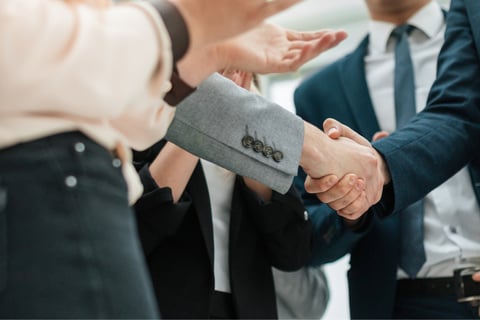 International cargo and logistics insurer TT Club has announced two senior appointments as part of its planned successor program.
Kevin King (pictured above, left) has been promoted to Deputy Chief Executive Officer, while Mark Argentieri (pictured, top center) has been promoted to succeed King as Chief Operating Officer. Both will work closely with TT Club CEO Charles Fenton (pictured above right) to ensure a smooth handover of responsibilities in anticipation of Fenton's stepping down as CEO in late 2023.
Following his resignation from the CEO position, Fenton will remain close to the company after taking on the role of chairman of Thomas Miller Holdings, TT's management company, in 2021.
Continue reading: The new TT Club CFO takes up his role
King is a 26-year veteran of Thomas Miller and held positions at a number of his managed companies in the US before relocating to London in 2015 to lead TT Club's EMEA region and later serve as COO.
Argentieri has been leading the TT Club in the EMEA region for three years. Previously he gained experience both at TT and in the London market across a spectrum of marine insurance classes including port and terminal, freight forwarder and logistic operator coverage.
The TT Club recently joined the UN initiative "Principles for Sustainable Insurance".
Do you have something to say about this story? Let us know in the comments below.