Revealed: the best workers' comp insurance providers in the US | Insurance Business America
Guides

Revealed: the best workers' comp insurance providers in the US
Insurance Business unveils the top companies in the country offering the best workers' comp insurance policies. Find out if your insurer is one of them
Even if your business has taken all the necessary precautions to ensure the safety of your employees, accidents can still happen in the workplace. But while most incidents result only in minor injuries without long-term effects on workers' lives, catastrophic accidents do occur. And when they do, they can prove costly to both your business and the injured employee. These situations highlight the importance of having workers' compensation insurance.
Every year, Insurance Business America recognizes the best workers' comp insurance providers across the country. The companies listed below were assessed in about a dozen key areas – including claims handling, coverage, customer service, and pricing – and came out on top. Learn more about this year's five-star winners of IBA's Top Workers' Compensation Insurance Companies in the USA awards in this article.
After a 15-week long screening process that included in-depth interviews and employee surveys, these firms made the cut and were recognized as the best workers' comp insurance providers in the country.

1. Arch Insurance
Arch Insurance boasts a team that specializes in excess workers' compensation insurance. The team consists of seasoned underwriters and claims professionals and has been providing a range of coverages to self-insured businesses for over two decades. Its target classes include:
Hospitals
K-12 schools
Colleges and universities
Public entities
Water districts, transportation authorities, and other special districts
The insurer policies provide a statutory limit of up to $2 million for workers' compensation and employers liability. The key features and benefits of these policies can also be tailored to meet the individual needs of businesses.
Arch Insurance is the 19th largest workers' comp insurance company in the US, according to the latest market share report from the National Association of Insurance Commissioners (NAIC).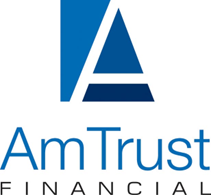 2. AmTrust Financial
AmTrust Financial Services is the country's third-largest provider of workers' compensation coverage, with direct written premiums (DWP) of about $3.2 billion. It works closely with small and midsize businesses to offer specific packages that match their needs.
"Understanding the business that we insure is paramount," Matthew Zender, senior vice-president of workers comp strategy, told Insurance Business. "We look to recognize fit in class and use this expertise to provide a competitive quote based on the unique characteristics of each risk."
Apart from workers' compensation insurance, AmTrust provides businesses with free workplace safety training resources, including videos and informative articles, through its loss control department.

3. Applied Underwriters
Applied Underwriters offers workers' compensation and employers liability coverage from carriers rated A- by credit rating agency AM Best. Apart from these policies, the company provides supplemental products and services, including a solution that combines workers' comp with payroll processing, risk reduction programs, and employer extended coverages. It also offers a product with benefits not usually included under standard policies, including home delivery pharmacy services and return-to-work programs.

4. Chubb
Chubb gets into our best workers' comp insurance list as the country's fifth-largest industry player, with DWP amounting to over $2.4 billion. The insurance giant offers workers' compensation coverage for all types of businesses, from SMEs to large multinational corporations. It also provides excess workers' comp policies for companies that self-insure.  
Mary Beth Pittinger, executive vice-president of workers' compensation at Chubb Commercial Insurance, told Insurance Business that one of the keys to providing clients with the best coverage possible is open communication.
"Collaboration with customers throughout the entire workers' compensation cycle is critical to achieving the best outcomes," she said. "That includes helping insureds to identify hazards and prevent accidents, and handling claims promptly and fairly while offering support for injured employees." 

To provide efficient service, Employers operates a 24/7 multilingual claims reporting center. It also offers the following services to support injured employees:
Fraud prevention
Loss control
Managed care
Employers also provides small businesses with programs for more intuitive payroll entry and audit processing, as well as a return-to-work program to help minimize employee downtime.

6. Encova
Encova provides workers' compensation coverage tailored to meet the needs of businesses that require self-insured retention. Its flagship product Encova 360º has the following features:
Guaranteed cost
Small, intermediate, and large deductible options
Large deductible option with multi-million per occurrence limits and customized aggregate stop limits
Retrospective rating options
Dividends
Broad form coverage
Employers' liability coverage
Encova's workers' compensation policies are available in around 30 states. The firm is the 24th largest workers' comp insurance provider in the US.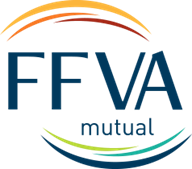 7. FFVA Mutual
FFVA Mutual writes workers' compensation insurance for 280 eligible class codes in 10 states, namely:

The mutual insurer's clients get their own safety guidance and claims management team, including a dedicated claims adjuster who they can contact 24/7. It also provides unlimited free online and onsite safety training services and a return-to-work program customized for each injured employee.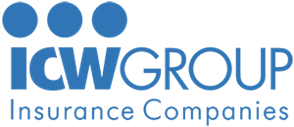 8. ICW
ICW is a commercial insurance specialist and ranks 16th among the country's best workers' comp insurance providers in terms of DWP, underwriting $978.6 million worth of policies. The firm's clients also get access to their own risk management team that offers personalized risk assessments. Customers can likewise access more than 1,000 online safety training resources.
ICW provides personalized claims management for faster resolution. It also promises to lower a business' experience modification rating, allowing them to save on premiums in the long run.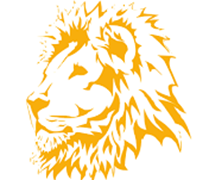 9. Lion Insurance
Lion Insurance offers coverage in 21 states through its affiliated professional employer organization (PEO), SouthEast Personnel Leasing, Inc. Lion's policies cover a wide range of industries. The company also has programs designed to help businesses minimize workplace injuries, control claims costs, and prevent fraud and abuse.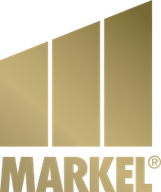 10. Markel
Markel Specialty's workers' compensation insurance policy provides coverage for the following:
Lost income and employee benefits
Medical and rehabilitation services
Legal representation and compliance services
Funeral expenses
The company implements a paperless system, allowing claims adjusters to receive information about workplace injuries quickly for faster resolution. Markel is the 22nd largest workers comp insurance provider in the US.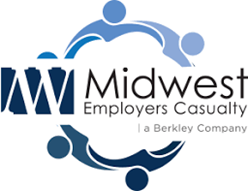 11. Midwest Employers Casualty
Midwest Employers Casualty provides excess workers compensation insurance to self-insuring individuals and groups. As part of its claims management services, the company uses predictive technology to assess high-risk claims and recommend a strategy to resolve the claim.
The company provides coverage to almost all industries, except for:
Airlines
Explosive manufacturing
Longshore and harbor workers
Petrochemical
Underground mining
All federal exposures
Customers are also given the flexibility to add new members within the policy period without the need to seek approval from the company.

12. Midwestern Insurance Alliance
Midwestern Insurance Alliance specializes in underwriting occupational accident and workers' compensation insurance for the trucking and transportation sectors. It has been in the industry for more than 20 years and holds partnerships with carriers that receive A ratings from AM Best.
Midwestern has in-house claims and loss control teams and a professional underwriting team with a deep understanding of the niche segments. Clients can access the company's payroll audit services and more than 2,500 safety management resources. 

13. Omaha National
Omaha National provides workers' compensation coverage and payroll services to small and midsize companies through agents and brokers in about a dozen states. It adopts the insurtech approach to developing proprietary software for more efficient processes.
The company offers a pay-as-you-go payroll service, in which clients can enroll and have their premiums automatically calculated in each payroll run. Its claims adjusters, meanwhile, have low caseloads and work closely with in-house nurses to ensure that injured employees receive immediate medical care.

14. Pie Insurance
Insurtech firm Pie Insurance offers workers' compensation insurance tailored for small businesses. Its policies are available in 38 states and Washington D.C. and cater to a wide range of enterprises, including:

Businesses can get a quote in less than three minutes through the company's website. Pie's portfolio also includes commercial auto, general liability, and business owner's policies.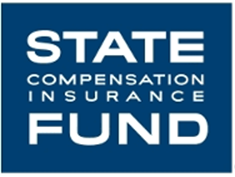 15. State Fund
State Compensation Insurance Fund, also known as State Fund, provides workers' compensation coverage to businesses in California. It is among the best workers' comp insurance companies in terms of DWP, ranking 14th in NAIC's latest market share report with about $1.2 billion worth of written policies. It boasts more than a century of industry experience.
The not-for-profit and self-funded insurer offers workplace safety services free of charge. These include a program to help businesses comply with Cal/OSHA requirements and access to a comprehensive online library of safety training modules. State Fund also implements a return-to-work program to provide injured employees with modified work duties until they fully recover.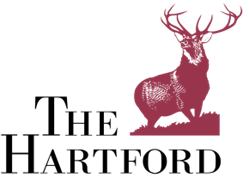 16. The Hartford
The country's second-largest workers' compensation insurance provider, The Hartford, has underwritten more than $3.6 billion worth of premiums, according to NAIC's data. This makes the Connecticut-based industry giant among the best workers' comp insurance companies in the US.
The Hartford clients can access a preferred medical provider network consisting of more than one million workplace injury specialists, as well as over 65,000 pharmacies across the country. The insurer has also partnered with experienced nurse case managers who work with injured employees to assist them in coordinating healthcare and treatment. These seasoned professionals can also help with physical, emotional, and occupational rehabilitation.
The Hartford boasts more than two hundred years of industry experience and serves over a million small businesses. 
All states, except Texas, require businesses with a certain number of employees to take out workers' compensation insurance. This type of policy covers the cost of medical care and a portion of the lost wages of workers who get injured or sick on the job. It also protects businesses from the financial liability of having to pay for these expenses out of pocket. 
As an employer, you are responsible for shouldering the entire cost of coverage and cannot require your employees to contribute to the premiums. Also, workers' compensation follows a no-fault system. This means that the amount of benefit a worker receives isn't impacted by their or your company's negligence. However, there are certain situations that can void workers compensation coverage.
Each state has its own workers' compensation laws. If you want to know how this form of coverage works in your state, you can visit our comprehensive guide to workers' compensation insurance. Here, we compiled the links to each state board's workers comp page in one neat table.
Workers' compensation rates are calculated using three main variables:
Your company's annual payroll: This includes salaries and eligible benefits for all employees. 
Job classification code: This is a four-digit number that indicates the type of work a job entails and the risks associated with that job.
Experience modification rate (EMR): Insurers compare your business' claims history against the industry average to predict the likelihood of filing claims in the future.
You can learn more about the math behind how workers' comp is calculated in this guide.
Once a workplace injury happens, you must report the incident to your workers' comp insurance provider. Your insurer will then pay for the medical expenses and salaries for lost time at work. In the event your employee deems the payouts insufficient and unacceptable, that is when workers' comp settlement negotiations begin. This provides a venue to help workers receive the compensation they deserve.
Once the worker and your insurer agree on an amount, the workers' comp case is considered settled. Your insurer will then pay the employee either as a lump sum or through structured payments. Once all the funds have been paid, your employee can't reopen their claims in the future.
Our Best in Insurance Special Reports page is the place to go if you're searching for the best workers' comp insurance providers in the US. The companies featured in our special reports were handpicked by their peers and vetted by our panel of experts as trusted and reliable leaders in the industry. By partnering with these insurers, you know you're getting quality workers' compensation coverage that fits your business' and employees' needs.
What do you think of the companies in our best workers comp insurance list? Do you have experience of working with them? We'd love for you to share it in our comments section below.
Related Stories
Keep up with the latest news and events
Join our mailing list, it's free!