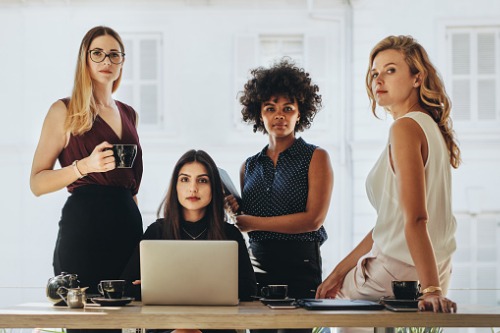 In February, the IBA published a call for nominations for this year's Elite Women list. Nominees were asked to provide details of their nominees' accomplishments and initiatives over the past 12 months, including specific examples of their professional achievements and contribution to the industry as a whole.
In selecting the winners, the IBA team relied on the help of an independent and respected jury, including: Myrna Chao, Willis Towers Watson; Rebekah Ratliff, Capital City Mediation / JAMS; Whitnee Dillard, Independent Insurance Broker and Broker in America; Lauren C. Young, Traveler; and Pam Humphrey, Chubb.
The judges and IBA team reviewed all of the nominations, examining how each individual had made a significant contribution to the industry to narrow the list down to the final 65 elite women. In order to avoid conflicts of interest, the choice of oneself and the choice of relatives was also prohibited. If you want to learn more about the process and hear from any of the judges, watch this video now.
Look now: How the Elite Women 2021 list was formed.
So who made the list?
This year's selection includes:
Adrianna Rivera
Underwriting Manager for Private Customers, Risk Placement Services
Angela Edel
Vice President for Innovation, EMC Insurance Company
Charlotte Stein
Area Executive Vice President, Property, Risk Placement Services
Eleni Carras
Vice President, Alliant Insurance Services
Gilliane Isabelle
Chief Distribution Officer, AIG Retirement Services
Gina Hardy
General Manager / CEO, North Carolina Insurance Underwriting Association and North Carolina Joint Underwriting Association
Grace Grant
Managing Director, Gamma Iota Sigma
Heather fox
General Counsel and Chief Brokerage Officer, ARC Excess & Surplus
Janet Lindstrom
Executive Vice President, Chief Transformation Officer, Arch Insurance
Jen Tadin
Chief Growth Officer, Bold Penguin
Katy Bradica
Senior Actuary for Pricing, AXA XL
Keti Mehta
Senior Vice President, NYC Commercial Middle Market, Gallagher
Kris L. Hill
President, Alternative Markets, QBE North America
Kristin Downey
Chief Administrative Officer, Amwins Group
Lilian vanvieldt
Executive Vice President and Chief Diversity & Inclusion Officer, Alliant Insurance Services
Lorrie V. Leonard
Vice President, Dispute Resolution Strategy & Corporate Litigation Counsel, Allianz Global Corporate & Specialty
Mandy Reed
Agency owner, The Reed Agency
Michelle Earle
Founder and CEO, OmniSure Consulting Group
Sonji K. Grandy
Assistant Vice President and Account Executive, Alliant Insurance Services
Sue Srinivasan
Executive Vice President, Retail Strategy and Distribution, Arch Insurance
You can read their stories by clicking any of the links above.
However, this is only a small selection of the winners. For the full listing of 65, click through to read the full Elite Women 2021 report now, for free.