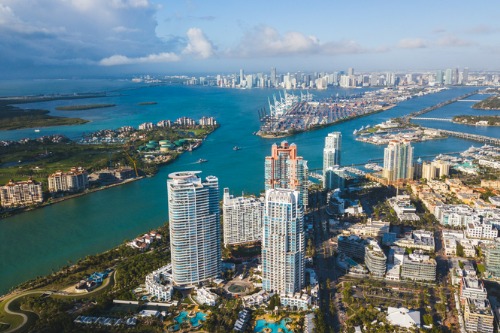 The senior couple behind Florida-based Del Toro Insurance have bought a $ 5.7 million mansion on Coral Gables Waterway.
Angel and Elena Del Toro bought the waterfront home on 380 Isla Dorada Boulevard in the Cocoplum neighborhood.
Angel Del Toro is the CEO of Del Toro Insurance while Elena is the Senior Vice President. Founded in 1998, the company specializes in the distribution of motor insurance products in South Florida.
Real estate news agency The Real Deal reported that Juan Reinaldo Perez and Zoila Perez had sold the villa to the Del Toros. According to records, the Perez family bought the property in 1987 for $ 250,000, but the current version of the mansion was first built in 1992 and then completed in 1995.
The villa spans 10,000 square feet and was listed for $ 8.6 million in 2009. Years of price changes later, the last price was $ 6 million in June 2020. It has six bedrooms, five and a half bathrooms, and even has a 45 foot dock.
On its website, Del Toro Insurance has a form for local insurance agencies looking to sell their businesses. It is said that it is "actively seeking to expand its network of agency locations," with a preference for agencies that have auto insurance business and are located in the South Florida area – specifically Miami Dade County, where Del Toro is based.