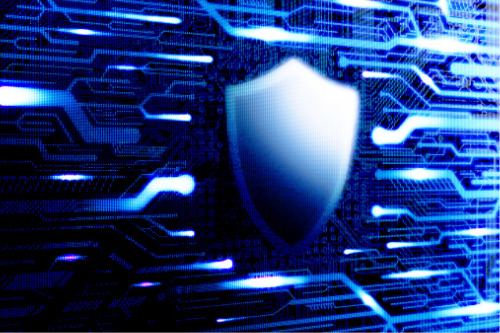 With NFTs now recognized as the next big thing in the visual arts world, insurers are trying to figure out how to hedge those who sell, buy, or trade intangibles. The problem is that the risks associated with digital art NFTs don't come naturally into existing insurance policies.
"NFTs really got on our radar with Christie's huge sale," said Mary Pontillo, SVP and national director of visual arts practice at Risk Strategies. "The first immediate problem we faced was that the art policies we sold provide coverage for physical loss or damage. But how do you cover physical loss or damage with NFTs? "
Associated with this is the challenge of evaluating digital works of art and NFTs. Pontillo commented, "With regular art insurance, you can use the sales number or purchase price as an option to evaluate the work. But with NFTs and cryptocurrencies, this value always fluctuates, sometimes quite dramatically. That's part of the puzzle that I think the fine art underwriters haven't really gotten to grips with. "
Read more: Klingemann's AI brain art raises exciting questions about art insurance
To address these and countless other questions related to digital and crypto assets, Pontillo brought her head together with Rob Rosenzweig, SVP and national Cyber ​​Risk Practice Leader at Risk Strategies.
"As is the case with every sale of fine art and its insurance, whether digital or otherwise, as far as the gallery and the auction house are concerned, you have both a potential first and a third exposure," said Rosenzweig. "In the event of loss, theft or damage [of an NFT] while it is in the care, custody, or control of the art dealer, that is a scenario. Of course we have to find a solution to fix this and allow the gallery to be fully manufactured and reimburse the consignor in this case. And then there is also the possibility that you will be confronted with a liability claim if you acted negligently in securing the NFT. "
According to Rosenzweig, the liability risk is potentially "easier to solve" in the current commercial insurance market. He explained that most well-structured cyber policies, when maintained by a gallery or auction house, have no exclusive language that would limit coverage if the unauthorized access and cybercrime committed were to filter out, corrupt, or alter an NFT .
"The first party part of it – how to deal with the value of the artwork itself – is more of a challenge," he added. "When you think of white-collar crime policies or elements of crime coverage included in cyber digital crime policies that cover theft of assets, the way we value money, stocks, and other tangible assets is very different one would think of evaluating a collector's item. So this is a challenge.
"Another challenge – and we've seen this in the market with other crypto risks outside of the fine arts, be it exchanges or companies that act as digital banks that hold other digital currencies – the marketplace is still in its development. "Depending on how the digital currencies are stored, you will know exactly how to insure this risk. Is it a cold store or a hot store and so on? "
Read more: New threats in the art world are affecting insurers
Some specialty insurance markets have developed crime, loyalty, and species products that can combat digital currency loss or theft, but underwriters need a better understanding of where collectors, galleries, and auction houses actually keep their NFTs, and they want to mess with the vendors used, according to Rosenzweig familiarize.
"People who sell, buy, or trade NFTs need to make sure they are using a well-known and established custodian," said Pontillo. "You might even ask if this custodian actually has its own insurance because if it does, it means they have been reviewed by underwriters from a crypto perspective and meet certain standards. Insurers will likely only feel comfortable offering cover if galleries and auction houses work with a custodian known in the market that already has its own insurance program. I would therefore advise you to check this aspect of the transaction very carefully. "
From today's perspective, the insurance options for art NFTs are very limited. The reporting available in the cyber market today is primarily from third-party vendors, Rosenzweig explained, and was triggered by someone filing a claim against the gallery or auction house claiming they were negligent in maintaining an adequate level of network security to secure one NFTs have preceded.
"I think in terms of primary insurance where someone is looking for a direct reimbursement [for] a digital asset, it has yet to be determined, but that is probably better protected under an art directive due to the valuation factor, "added Rosenzweig. "While an NFT is essentially a digital currency, the valuation does not match the traditional currency valuation that will be the main basis for adjusting these losses. So how these works are rated, I think they will be better understood and responded to by art experts who know this market very well. "