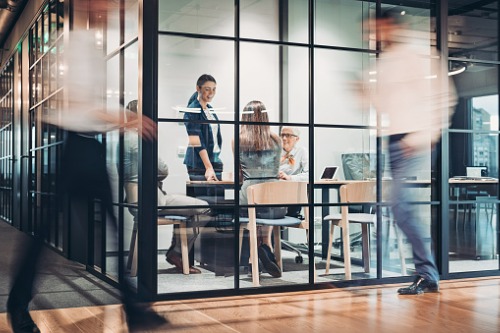 Employees in a wide variety of professions, from office workers to social service providers, reduced their weekly working hours from 40 hours to 35 or 36 hours with the same wages. Research into the processes of the British think tank Autonomy and Islands Association for Sustainable Democracy (Alda) found that unions after the processes "achieved permanent reductions in working hours for tens of thousands of their members across the country".
According to ABC News, around 86% of the Icelandic workforce have now either chosen a shorter working week or have been given the right to shorten their working hours. The cuts were achieved in contracts negotiated between 2019 and 2021, according to the Autonomy and Alda report.
"This study shows that the world's largest ever attempt to reduce working hours in the public sector has been an overwhelming success," Will Stronge, director of research at Autonomy, told ABC News. "It shows that the public sector is ripe to lead the way in shorter working weeks – and lessons can be learned from other governments."
While there were initially concerns that the shorter working week could inadvertently lead to overwork, the results of the tests contradict "directly that", the report says. Instead, the shorter week meant that employees worked less as a "direct result" of implementing new work strategies in the workplaces. Meanwhile, productivity and service delivery "remained the same or improved in most experimental workplaces," the report said.
"Organization was the key to less work – and the rewards for reduced hours made people organize their work more efficiently – with changes to the way meetings were held, as well as to schedules and, in some cases, opening hours." the report says. "In some cases, meetings were avoided by sending emails or exchanging information electronically instead."
The program also resulted in significant increases in worker well-being, increasing across a range of markers from stress and burnout to health and work-life balance, ABC News reported.
"The shorter working week in Iceland shows us that not only is it possible today to work less, but that it is also possible to make progressive changes," said Gudmundur D Haraldsson, researcher at Alda.