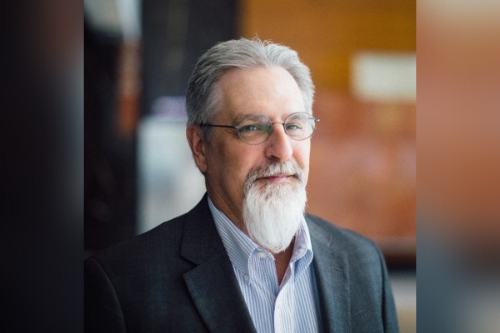 "For the first time in my life, I felt really left out. And that was just a one-time event. It stopped me in my tracks and made me think of other people who are regularly exposed to exclusion. My first thought after this happened was to think about what I could do about it so that it doesn't happen in my team, in my organization and with people who are important to me. "
"Fred's story resonated with me," reflected Michele Lamarre (Image below, North America Representative for Inclusion, Belonging and Diversity, QBE) who happened to schedule a QBE employee "Open Talk" listening session. These are forums where employees are given a safe space to discuss all things inclusion, diversity and belonging. "Fred contacted me because he wanted to participate. His timing was perfect – but more importantly, his search for a way to improve teamwork was inspiring to hear. "
This proved to be the beginning of a very educational journey for Dabney, opening his eyes to previously unseen challenges.
"Although I personally don't know what it is like to be a woman, a person of color, or any other dimension of diversity in Corporate America," he said, "I found that I was always good at understanding and understanding people motivate. But I realized that when I understand people who are not in the majority or who have no positions of power in society, I am nowhere near as good as I need to be. I wanted to take part in the Open Conversation to learn and listen … to go from a 50% understanding of why people feel excluded to a 75% understanding. "
It is an approach that many business leaders know how to follow. A recent report suggests that employee inclusion and affiliation leads to much higher labor productivity, but a lack of it increases absenteeism and turnover. How can leaders ensure that this does not happen under their supervision?
"A good place to start is by actively listening," Lamarre said. "Listening when people are speaking and preventing yourself from preparing an immediate response is a long way to go. It shows that you are attentive and really present. When people believe that D&I is really important and cannot be broken down – something you do at work but not in any other area of ​​your life – then there is this wonderful fluidity that runs through everything you do .
"Each of us experiences feelings of exclusion or non-belonging, whether we are colored or, in Fred's case, a white man. We all have some form of bias – automatic attitudes or stereotypes that subconsciously influence our understanding, actions, and decisions. It doesn't mean that you are not a good person or that you were not brought up properly. They are innate to all of us. "
It might not be an easy path at first, Dabney reflected – but the rewards, both personal and organizational, are well worth reaping.
"The changes I have started are honestly small steps compared to what I want to achieve," he said. "But I've learned to listen better and to encourage people to come up with their thoughts and ideas. If every leader struggled to get better at inclusion and really demonstrated leadership in which everyone's voice is heard, they would learn that the collective moves on its own. "