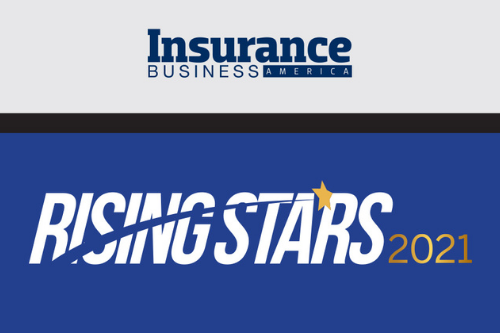 It's not easy for a new generation of professionals to make their mark in the insurance landscape, but Insurance Business America knows that there are rising stars who are already making their mark in the industry and waiting to be recognized.
Because of this, it is looking for submissions for its Rising Stars Report highlighting deserving individuals ages 35 or younger that can be submitted through this online form. Self-nominations are also accepted.
Participation in this annual ranking offers companies looking to build their profile in the industry a wealth of opportunities – the winners will be featured in Insurance Business America magazine and online, and will receive exclusive marketing and advertising opportunities that will reflect their successes across multiple channels should increase.
The final list will be selected under the guidance of an independent advisory body. The successful candidates will be featured in Insurance Business America magazine 9.10 and online in October.
Close entries Friday, July 16, 2021.
Insurance Business America is committed to promoting diversity and inclusion in the insurance industry. Insurance industry survey voters are invited to nominate / self-nominate insurance professionals who are rising stars in the insurance industry regardless of race, gender, gender identity, sexual orientation, religion, ethnicity, national origin or disability.