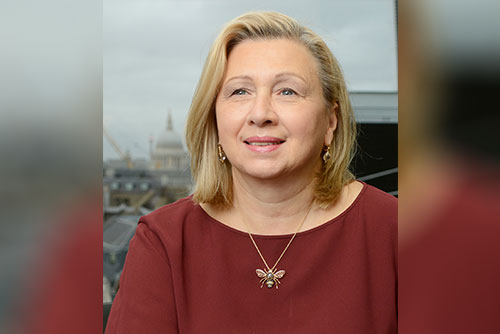 "This is a new breed of report from Beazley, based on a lot of research," said Lou Ann Layton (pictured), Beazley's Head of Broker Relations & Marketing. "We wanted to investigate how COVID-19 has affected the resilience of executives and their ability to manage risk now and in the future. It gives us a measure of corporate resilience and a better understanding of the risks companies worry about – and we can use this as a starting point when considering new insurance and risk management solutions. "
Continue reading: Beazley makes a good start to the year with Q1 results
According to the study, 85% of executives rate the current business environment as moderate to high. They are most concerned about technology risk (37% rate it as the highest risk category for their company), followed by business-related risks (33%), political and economic (18%) and environmental risks (12%).
Cyber ​​is the technology risk that ranks highest on business leaders' list of concerns, but surprisingly, 44% of executives said they felt "very well prepared" to manage their cyber risk. Layton described this as one of the more surprising statistics to emerge from the research. She said it is positive that so many companies are feeling resilient to cyber in a very threatening risk landscape, but the majority of insured still want help from their insurance providers, both with insurance products and with mitigation services before and after after the damage.
Like cyber, a pandemic is viewed as a high risk, but respondents said they feel well prepared to deal with it. The pandemic falls into the "environment" category, which is the lowest risk overall. Beazley explained that this doesn't necessarily mean that executives are not concerned about environmental risks, but they may find it less urgent or harder to influence directly than other risk categories such as technology risk.
Throughout the COVID-19 pandemic, business leaders were most felt to be supply chain, regulation and business interruption risks. Layton commented, "The supply chain disruption was rated much higher than it was before COVID. There is definitely an increased awareness of global disruptions like a pandemic compared to individual localized disruptions, and companies are rethinking their supply chains to improve resilience in a post-pandemic world. "
Continue reading: Data-driven risk reduction in the post-pandemic world
Unsurprisingly, Beazley's research showed wide variations in the resilience of different sectors to different risks. Sectors that felt more resilient compared to 12 months earlier included technology, media and telecommunications, financial institutions and, to a lesser extent, healthcare and life sciences. Meanwhile, those who felt less resilient included hospitality and entertainment – perhaps one of the hardest hit by COVID-19 lockdown restrictions – and the public sector.
"I think some industries have been surprised at how resilient they have been over the past year. There is some relief in various sectors that they weathered the COVID storm well, "Layton told Insurance Business. "One of the reasons we did this research was to get a measure of how people are feeling. I believe that after COVID-19, companies will look at risks and their resilience to those risks differently.
"As an insurance industry, we need to understand these differences. What are the most worrying risks for companies? Where are the risk gaps when looking at your business in a post-pandemic world? Are there any insurance products designed to adequately respond to these risks and if not what will we do?
"One of our most important insights here is to use this knowledge and look at our product range today, but more importantly, what companies will need from us in the future. We are working with our innovation team at Beazley so that we not only collect data and report on data, but also use that data to shape our thinking about the products we get right today as well as those we offer right we in the future. "
In the coming months, Beazley will publish in-depth reports analyzing executive attitudes towards key technology risk areas, including cyber, business, the environment, and politics and governance.