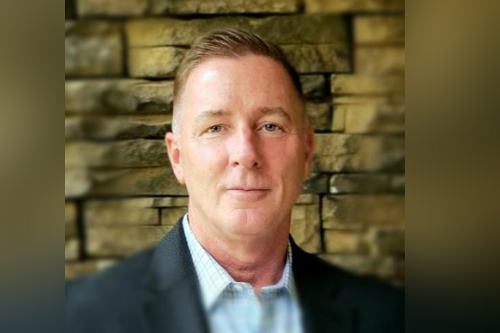 As a flight instructor, Parsons "fell into aviation insurance". Before 9/11, the regional airlines required budding pilots to fly at least 1,500 hours – Parsons, who was a flight instructor in northern Georgia at the time, had about 500 hours. He described the prospect of securing another 1,000 hours as a "long, rough road".
But luck came when a friend told him about the aviation insurance industry that Parsons thought was "a nice mix of aviation and business". His interest was sparked by the fact that many aviation insurers at the time owned small aircraft and hired pilots as underwriters who could operate the aircraft to visit brokers and customers on behalf of the aviation markets.
In 2000, Parsons resigned his job as a flight instructor and took his first position as an underwriter with United States Aviation Underwriters, a subsidiary of General Re Corporation, a Berkshire Hathaway company. Over the next 18 years, he built his career as an aviation underwriter and held a number of executive positions including Assistant Vice President and Assistant Branch Manager at AIG Aerospace Insurance Services, Inc. and Vice President and Senior Business Development Manager at Berkley Aviation.
Read more: Aviation insurers aim to increase rates after a difficult year
When WR Berkley left the US aviation market in 2018, Parsons moved to AssuredPartners Aerospace, Inc., where he specialized in aviation risk as a sales director and underwriter for aviation insurance. And then in July 2020, Breckenridge Insurance Services' Aviation Risk Guru was hired as Senior Vice President, Senior Broker to create a book about aviation companies.
"I've been in the aviation insurance industry for 22 years. Additionally, I have served on the Georgia Business Aviation Association (GBAA) board of directors in Atlanta for over 12 years. My commitment to GBAA, as well as my many years of experience as an insurer, has enabled me to build a huge network of aviation insurance insurers and brokers in this market, "said Parsons. "My experience and these relationships over the years definitely came to fruition when Breckenridge hired me to start their aerospace line of products. I was able to knock on the doors of companies and underwriters that I have known for years and get the appointments I needed to start awarding contracts. "
Some may have considered it an arduous struggle to launch a new line of aviation products a few months after a global pandemic (when planes were on the ground and people had to stay home) and a few years in a tough aviation insurance market – but Parsons accepted the challenge with the certainty that his extensive know-how and market relationships would enable him to get started.
The aviation insurance market is currently "correcting" after a 12-year soft market cycle from 2006 to 2018, according to Parsons. In recent years there have been some turbulent conditions with airlines having poor underwriting results due to insufficient rates, higher claims costs due to costly ones Liability regulations and increased repair costs as well as a higher frequency of wear damage. As a result, several insurers have left the aviation market, allowing the remaining insurers to reevaluate their pricing strategies and risk selection criteria.
"The tough market continues," Parsons told Insurance Business. "With the COVID-19 pandemic in mind, people might think that the risk of flying was reduced because the airlines didn't fly as much, but we still had a higher death rate in the airline market in 2020 than we did in 2019. Off From the point of view of death, these claims must be paid off. We've also had ground collisions, Boeing 737 Max ground issues, and weather-related incidents and accidents from hurricanes and tornadoes – all of which are driving the rate higher.
"After a 12-year soft market cycle, it's a steep mountain to climb. I expect this tough market will continue to some extent. There are some rumors that new capacity is coming, but until that happens, markets will continue to push their speeds to where they need them and do whatever it takes to keep their renewals going. One trend that emerged in our third year of tough market conditions is that airlines seem more willing to negotiate coverage issues, limits and, to a lesser extent, premiums in order to keep their renewals on. "
Read more: The demands in aviation are exploding despite better safety records
This is where Parsons' next-level understanding of aviation risk brings him and his agents to success. As Breckenridge's Aviation Product Manager, he draws on his extensive knowledge of product liability, workers 'compensation and general commercial liability to allay underwriters' concerns before they consider applications. In this way, he was able to find solutions to difficult-to-place risks – such as helicopters, self-flown turbines, older piston airplanes and maintenance systems for aviation – which were largely rejected by the underwriters in the tough market.
"My goal is to have Breckenridge at the forefront of the top manufacturers in aviation insurance," said Parsons. "Most aerospace-oriented manufacturers are specialists – they only deal with aviation risks. But there has been a lot of consolidation in recent years as many seasoned aviation brokers have reached retirement age and sold their agencies to the larger corporate brokerage houses that don't necessarily hire aviation specialists to service these accounts.
"In aviation, it's so important to have someone who knows the field, understands the industry, knows aircraft and speaks the language not only to the insurers, but also to the airlines and aircraft operators and owners out there who buy the policies . ". What I would wish for in the next five to ten years is for Breckenridge to be at the forefront of specialist aviation brokers who can provide the right coverage and continue to provide the service that these aircraft owners and operators have come to expect from brokers who really do know about the business. "
Breckenridge Insurance Services is a national wholesale insurance broker / MGA offering commercial coverage solutions in all 50 states. To learn more about the aviation product line, visit: https://www.breckis.com/solutions/aviation/