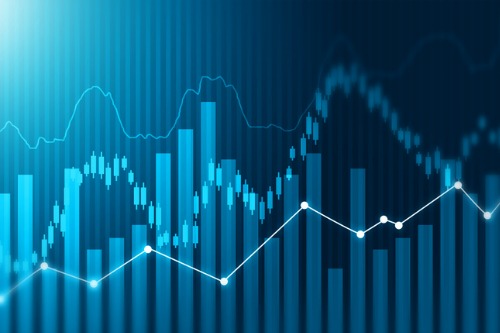 Allstate Corporation announced its financial results for the second quarter of 2021 and had a "strong performance" as the US economy recovered.
"Allstate has performed extraordinarily as the economy recovered from the pandemic by focusing on execution, innovation and long-term value creation," said Allstate Chairman, President and CEO Tom Wilson. "Revenue increased 21.6% year over year, reflecting the implementation of a multi-faceted plan to increase growth. The combined ratio of 95.7 was attractive despite an increase in the frequency of automobile accidents and $ 952 million in catastrophe claims. "
Wilson also found that investment income from the company's performance-based portfolio increased by $ 759 million. He added that Allstate net income for the second quarter of 2021 was $ 1.6 billion, while adjusted net income was $ 3.79 per share, representing a 23.8% return on equity for the past 12 months .
Other notable findings from the financial report include:
The booked property liability premium of 10.3 billion US dollars increased by 12.5% ​​in the second quarter of 2021 compared to the same quarter of the previous year; this was primarily driven by Allstate's acquisition of National General.

Allstate Protection auto insurance net written premium increased 10.1% and policies in force increased 14.1% in the second quarter of 2021 compared to the second quarter of 2020.
Allstate Protection homeowner insurance's net written premium increased 19.2% year-over-year and policies in force increased 7.5%.

Protection Services revenue increased to $ 581 million in the second quarter of 2021, up 27.1% from the prior-year quarter.
Allstate Investments' $ 62.6 billion portfolio generated net investment income of $ 974 million in the second quarter of 2021 – an increase of $ 754 million from the year-ago quarter. This was due to higher performance-based income, the company said.
The company's discontinued operations generated $ 196 million in revenue for the second quarter of 2021, mainly driven by higher performance-based revenues. In the first quarter of 2021, the assets and liabilities of Allstate Life Insurance Company and Allstate Life Insurance Company of New York were reclassified as held for sale.
"Allstate's focus on current results and long-term value creation aims to increase shareholder value," commented Allstate Chief Financial Officer Mario Rizzo. "The previously announced disposals of the life and annuity businesses will complete in 2021, and the acquisition of National General strengthens our position in the independent brokerage channel and increases market share."